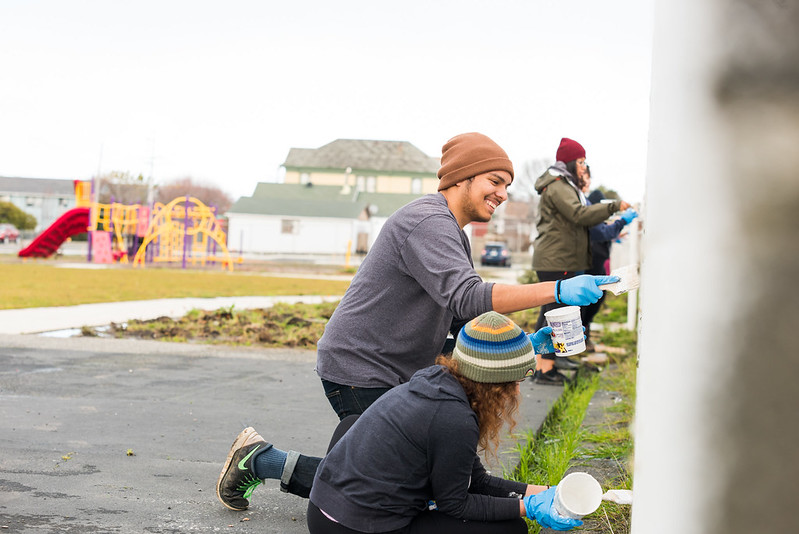 Equity Arcata
Equity Arcata is a partnership between the City of Arcata, Humboldt State University, local businesses and nonprofits, and members of the community working to make Arcata a more equitable and welcoming environment for people of color. Using a collective impact model and organized into themed working groups, a backbone design team, and an advisory group, this partnership expresses our commitment to creating a community in which our students, staff, and faculty of color feel safe and included.
Equity Arcata was recognized as a 2018 promising practice by the Paul J. Aicher Foundation.
CR-HSU Partnership
President Jackon and President Flamer launched the College of the Redwoods-Humboldt State University partnership in 2019 upon Dr. Jackson's arrival. This partnership recognizes our shared responsibility to our students and region and is designed to ease pathways into and through college, share information and resources, and grow collaborations across all divisions. Bi-annual summits bring representatives from both institutions together to celebrate our accomplishments, prioritize our shared strategies, and plan.